When Christina's son Charlie turned one, it made perfect sense to her to have an airport/airline themed party. After all, her husband worked in the industry, and ideas... well, they were rolling in.


Party guests were greeted by a sign on the door that read "CKB Airlines - Celebrating One Year of Service." So cute, and such a clever way to incorporate the birthday boy's initials.


Boarding passes were a requirement (Christina found a template at ayleebits.com for these):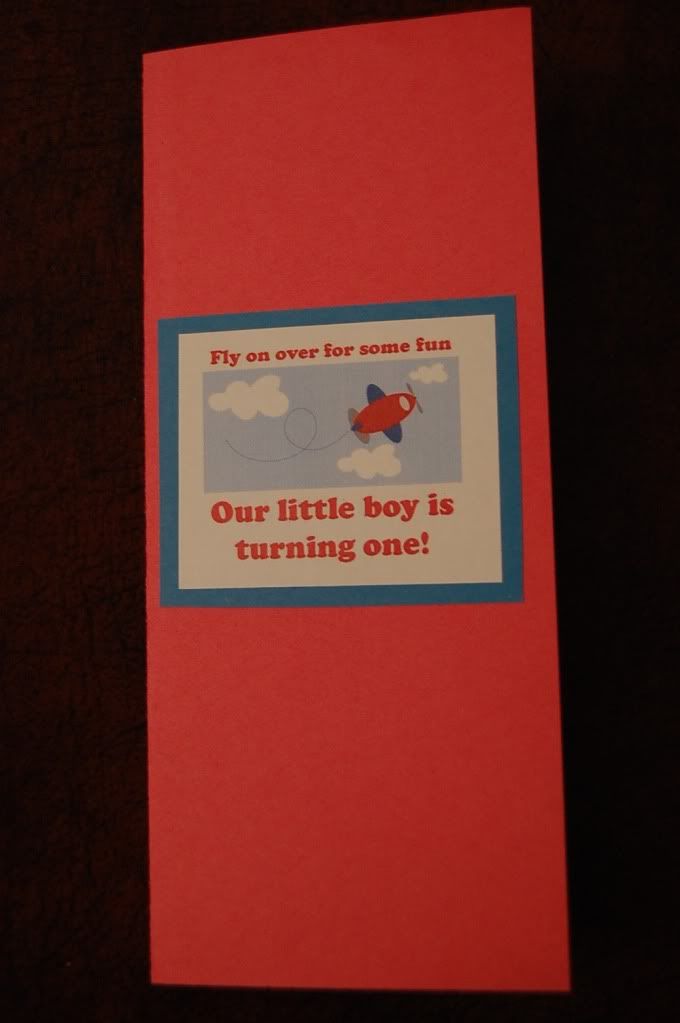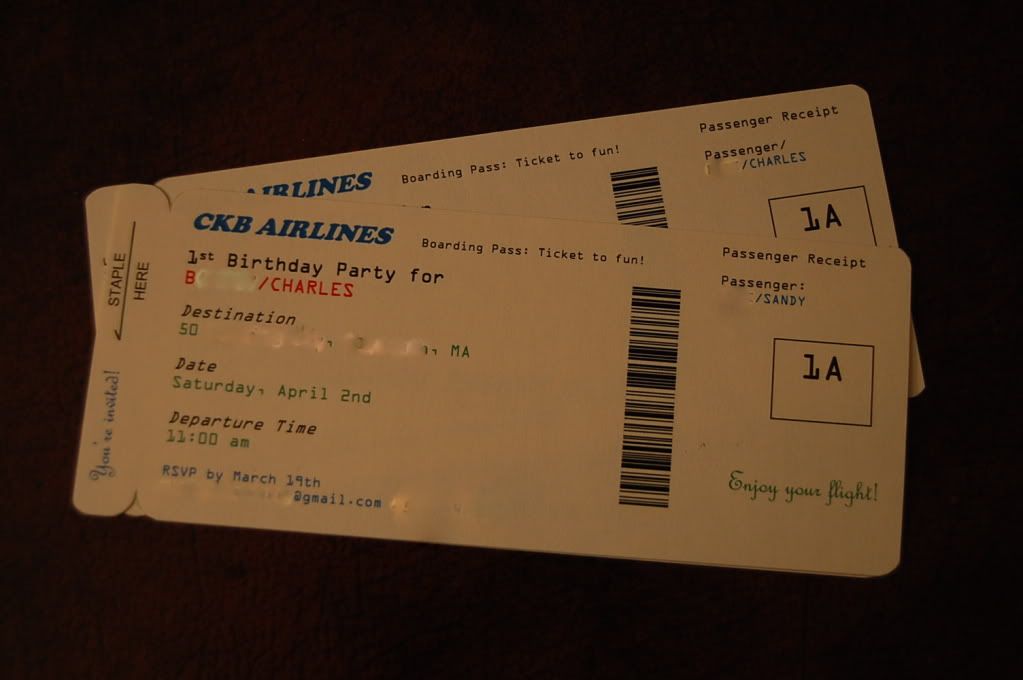 A cheerful display of balloons, cupcakes and birthday wishes.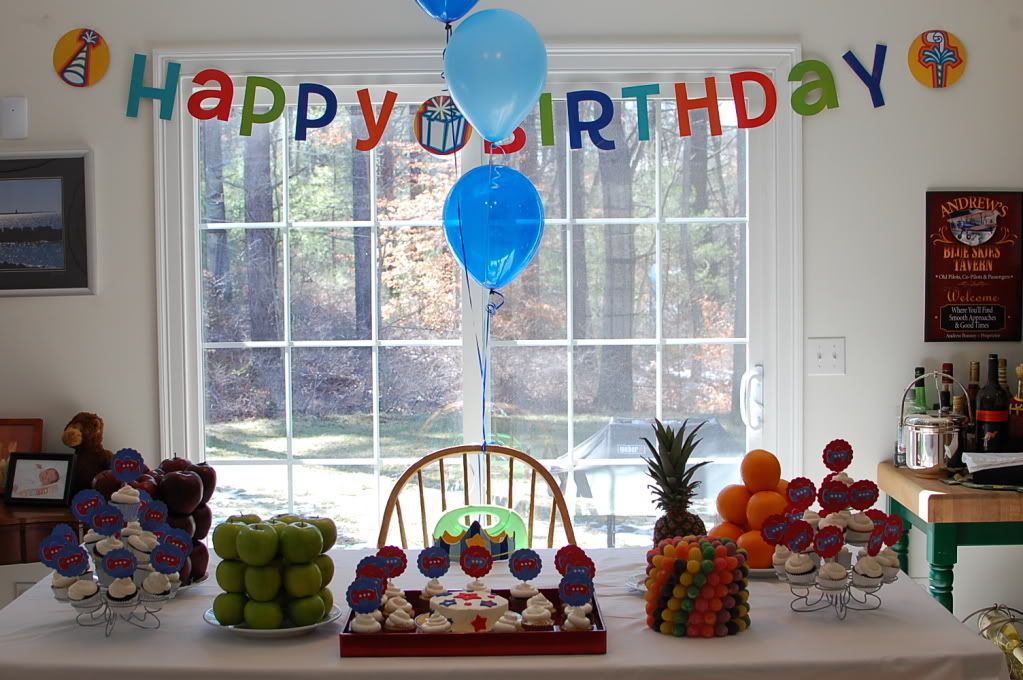 One of Christina's favorite parties was the stations she created around the house. For example, guests could collect their suitcase-shaped favors at "Baggage Claim." They could visit the "Food Court" for treats, the "Fuel Station" for drinks and the "Maintenance" hangar for some airplane-themed crafts. So sweet.
And speaking of treats, check out these adorable airplane-shaped cookies, covered in red and blue fondant.
And these adorable cupcakes with airplane toppers from etsy's disneyfanatic02.
Christina also shares with us some details about her family. The first birthday is a very important milestone in the Korean tradition.
A ceremony called the Toljabee is done during the party, in which the baby (dressed in the traditional Korean outfit, known as a hanbok) is seated at a table filled with decorative fruit/food displays. A series of objects is placed in front of the child, each with its own special meaning. The first two objects the child picks reveals their future. My son's first two choices were the rice (meaning wealth), and noodles (meaning long life) - we suspect he was hungry. ;) He then grabbed the giant pen (which would have meant he'd be a scholar) to try and get to the cake. LOL! Other things we had on the table were: a ball of yarn (also meaning long life), money (also meaning wealth), an airplane (meaning a world traveler - and a nod to my husband's profession), and a calligraphy brush (also meaning a scholar). You can really put anything on the table you want - and of course, all objects reveal a positive fortune. :)
Charlie, the Party Pugs understand. Cake is always the goal.
We hope Charlie had an amazing first birthday, and of course, we are wishing him many years of rice and noodles, pens and cake, and all the best things in the world.
Sources: