The Party Pugs love birthdays. Pug birthdays, people birthdays... It doesn't matter. Bring out the party hats and cake and let the good times roll.

Mana shares with us her daughter's first birthday party - a Polka Dot Party.
She chose the theme because... well, quite simply, because she loves polka dots.
And also, to match her daughter's super-adorable dress.
Sweet polka dot birthday banner hangs from the mantle.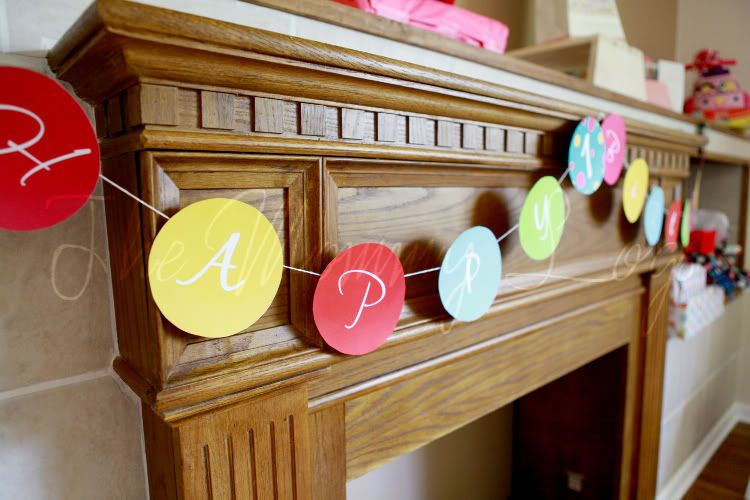 Bright balloons add pops of color to the food table. So easy.
Mana was thrilled with the cake, which she ordered from Publix. Bright and delicious.
One of Mana's favorite touches with this DIY "through the year" banner, capturing her daughter's growth, month by month. Could not be cuter, and what a wonderful idea. All you need is some cardstock, 12-13 precious photos and some ribbon and you can make your own.
The little polka dot garland around the high chair is too much. So is the birthday girl's face as she enjoys her smash cake.